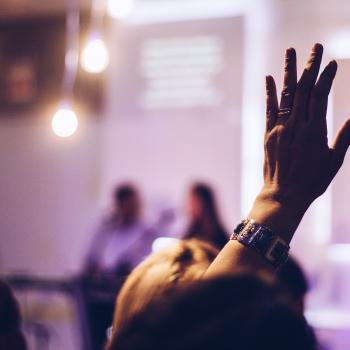 Booking a Workshop
Lisa is grateful for having the opportunity to work with thousands of educators and organizations all over the world since starting her company in 1997.
Lisa's Workshop Information Packet
Ready to book? Still gathering info? You can use our online form to ask questions and get the booking process started! From North America you can also call toll free 800-477-7977. In the interim feel free to check the schedule to see if the date you are interested in is available. And please remember, that whether in-person or online, it is NEVER too early to reserve a date! Schedule your online or in-person event with Lisa Murphy today!
CONTACT US
CALENDAR
A Few Testimonials
When hearing Lisa at a conference years ago, I fell in love with her passion and her poignant truth. She spoke openly and freely about children's needs and providing developmentally appropriate practices without sugar coating the content. These are our children and it's serious business. Her online programs during the pandemic were timely and saving graces to support my learning while at home. Lisa is mentor that I ever expected through her written and spoken words.
-Crystal K.
I have not laughed so hard and learned so much from someone at at workshop before or since. In turn, one leaves so excited, re-energized and motivated to implement the activities she presented. The best is leaving knowing that Lisa understands what we teachers needed to hear to go back to our classrooms stronger knowing that child's play IS the best "education" we can give them.
-Brenda E.
Lisa's sessions were catalysts in my evolution as an educator. I credit her focus on research paired with common sense and FUN with bolstering my spirit and encouraging my ongoing learning and professional development.
-Meredith D.
The way Lisa speaks and how passionate she is about early childhood immediately resonated with me. She is always making me think of "why" I'm doing what I'm doing. Her very blunt quirky way of going about things is something I admire greatly.
-Morgan H.
Many of my coworkers throughout my career have learned more from Lisa's workshops than they have from a full semester course. Thank you for what you do Lisa, you make a difference in the lives of educators, children, and families!
-Ashley E.